Current Events
Week in Review: Thailand Announces Cannabis Law Changes
ICYMI: Catch up on the week's latest news from across the cannabis spectrum.
In this week's cannabis news round-up, Thailand's Prime Minister announces plans for a cannabis law changes; Oregon regulators to permit the sale of cannabis products testing positive for Aspergillus; and Wyoming wants to prohibit hemp-derived THC products.
Thailand's Prime Minister Announces Plans for Cannabis Law Change, Restricting Sales to Medical Use Only
Thailand's newly elected Prime Minister, Srettha Thavisin, has revealed plans to revamp the country's existing cannabis laws, shifting the focus exclusively to medical use. This proposed change marks a significant departure from the previous landscape, which allowed for widespread adult-use sales.
In an interview with Bloomberg, Prime Minister Thavisin expressed his concerns over the county's growing drug-related issues, highlighting the need for a comprehensive revision of existing legislation to curtail adult-use cannabis sales.
The Prime Minister emphasized that a consensus had already been reached among Thailand's 11 political parties regarding the plan to rewrite the nation's cannabis laws. The envisioned changes are intended to strike a "middle ground" by permitting only medical use of cannabis and rectifying the country's cannabis policies.
Thailand achieved the historic milestone of being Southeast Asia's first country to decriminalize cannabis approximately a year ago, However, due to the absence of specific regulations, the government was compelled to hastily implement rules to prevent unregulated cannabis usage, especially among minors, resulting in a regulatory vacuum. This regulatory gap led to the proliferation of thousands of stores, prompting politicians to make commitments to address the issue. Even in 2022, Thai Health Minister Anutin Charnvirakul clarified that the decriminalization of cannabis did not equate to full legalization, and the sale of adult-use cannabis remained prohibited.
Saritpong Kiewkong, representing the Bhumjaithai party, which played a pivotal role in the decriminalization process and is now the second-largest component of Thailand's 11-party coalition government, emphasized that the primary focus of the new law is medical purposes and research. He underlined that there are no plans to consider recreational use policies at this time.
This new legislation is primarily aimed at addressing an industry estimated to reach a value of up to $1.2 billion in the coming years. Cannabis shops have emerged in various locations, including the bustling capital of Bangkok and popular tourist destinations like Phuket.
Oregon Regulators to Permit Sale of Cannabis Products Testing Positive for Aspergillus
The Oregon Liquor and Cannabis Commission (OLCC) has made the decision to allow the sale and transfer of marijuana products that have tested positive for Aspergillus, a type of mold that has prompted product recalls in various markets.
According to a recent news release, this regulatory shift enables the sale of approximately 2,500 pounds of cannabis and 65,000 infused pre-roll units that had previously been withheld due to positive Aspergillus tests. Earlier this year, in May, the Oregon Health Authority implemented stringent rules for cannabis producers, enforcing a "zero tolerance" policy regarding any products found to have Aspergillus contamination.
Challenged by cultivators, these rules faced legal opposition, with arguments asserting that the mold's harm had not been conclusively proven and that a zero-tolerance approach would harm their businesses. The Oregon Court of Appeals temporarily suspended this requirement in August.
The Centers for Disease Control and Prevention (CDC) has stated that Aspergillus is not detrimental to individuals with robust immune systems. However, it can pose health risks to those with compromised immune systems, potentially leading to lung or sinus infections that might spread to other parts of the body, according to information found on the CDC website.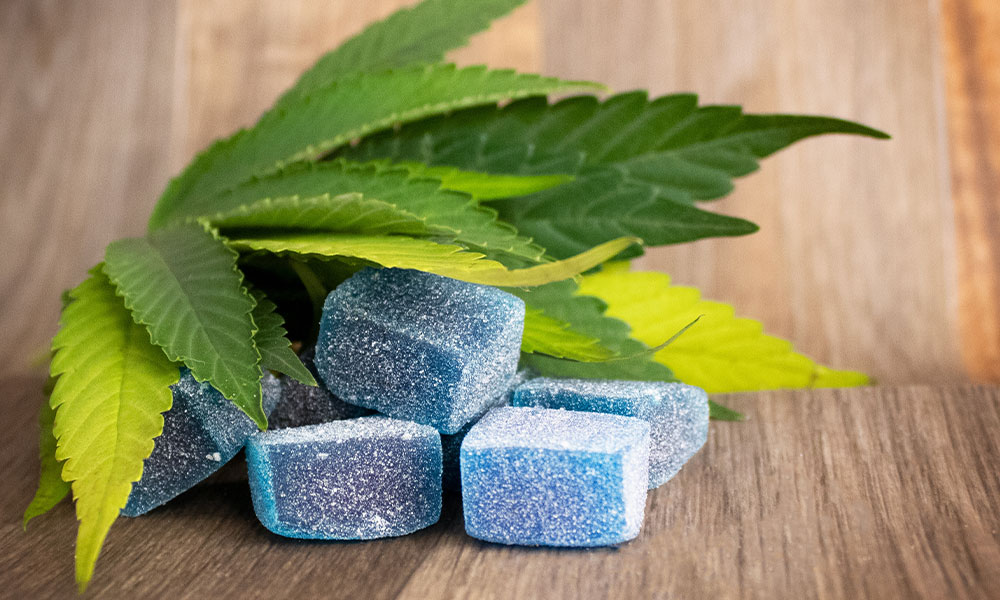 Draft Bill in Wyoming Aims to Prohibit Hemp-Derived THC Products
A preliminary bill in Wyoming is reportedly set to outlaw hemp-derived THC products and all other hemp items intended for human consumption. Under this proposal, any hemp product that contains even a trace amount of natural or synthetic tetrahydrocannabinol (THC), along with the production of hemp for human consumption, would be prohibited in the state.
State Senator Bill Landen (R) says that this measure has arisen from concerns regarding minors' access to delta-8 products. Last year, six high school students required emergency room treatment after consuming delta-8 THC products.
Earlier this year, a proposal in the state House aimed to restrict the sale of these products to individuals aged 21 and older. However, the bill failed to progress beyond the committee stage.
The draft bill's purpose is to initiate a policy discussion concerning issues related to hemp-derived THC products within the state. There is a possibility that it may not progress beyond the discussion phase.