Current Events
Week in Review: Evol by Future Launches in Nevada
ICYMI: Catch up on the week's latest news from across the cannabis spectrum.
In this week's cannabis news round-up, House advances the CURE Act, opening federal jobs to past cannabis users; Future's premium cannabis brand, Evol by Future, launches in Nevada; MORE Act reintroduced in Congress for cannabis decriminalization and criminal justice reform; and GOP senators to introduce bill blocking FDA from federal cannabis legalization.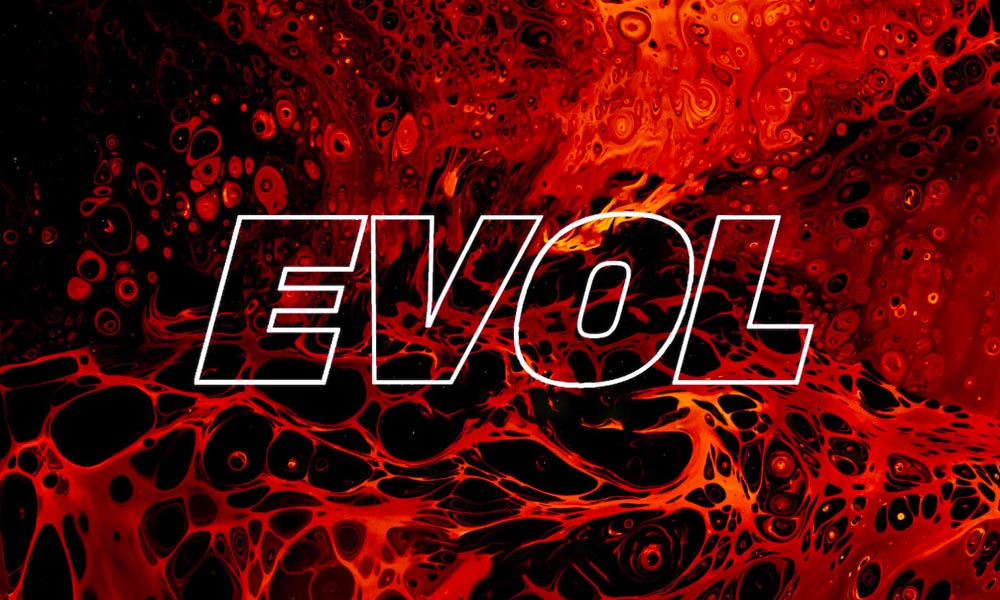 Future's Premium Cannabis Brand, Evol by Future, Launches in Nevada
Multi-Grammy winner Future's high-end cannabis brand, Evol by Future, has entered the Nevada market through a partnership with Redwood Cultivation. The rollout begins with the release of pre-packaged Monster Kush eighths (3.5g), with more Evol by Future and Redwood Cultivation cannabis products to follow.
In a press release, Paul Schloss, CEO of Redwood Cultivation, expressed excitement about collaborating with Future and Carma HoldCo to introduce Evol by Future's premium THC products, with top-shelf blunts, pre-rolls and concentrates expected in Las Vegas by Q4.
"Millions of people regard Future as one of the most influential artists of this generation," Schloss said. "So, we're thrilled to collaborate with Future and Carma HoldCo to introduce his suite of premium Evol by Future THC products."
Adam Wilks, CEO of Carma HoldCo, emphasized Future's influence and the brand's resonance with cannabis enthusiasts.
"Future's influence is second to none," Wilks said. "Evol by Future will resonate with millions of cannabis enthusiasts as his music has millions of listeners and we can't wait to share Future's exceptional strains in Nevada with Redwood Cultivation."
House Advances CURE Act, Opening Federal Jobs to Past Cannabis Users
A bill called the Cannabis Users Restoration of Eligibility (CURE) Act, sponsored by Rep. Jamie Raskin (D-MD), passed the House Oversight and Accountability Committee, marking a step forward in cannabis reform.
Rep. Raskin highlighted that the CURE Act aims to acknowledge the legality of medical and adult-use cannabis use and ensure that past cannabis use doesn't hinder individuals from pursuing federal employment. "The CURE Act will ensure that talented individuals seeking to honorably serve our country aren't precluded from doing so simply because they admit to having once used marijuana," he added.
In 2021, the Biden administration relaxed federal hiring guidelines regarding cannabis use, allowing waivers for past use. The CURE Act takes this further by preventing past use from being a disqualifying factor for federal employment or security clearances. It also offers a chance to review previous denials.
The Oversight Committee voted 30-14 in favor of advancing the act. It has garnered support from organizations like the Due Process Institute, the Law Enforcement Action Partnership, NORML (National Organization for the Reform of Marijuana Laws) and the US Cannabis Council.
While this bill is a positive step, cannabis advocates argue that more should be done to protect current cannabis users. NORML's Political Director, Morgan Fox, stressed that applicants should not be disqualified solely for past cannabis use. He also noted that although the legislation does not address discrimination against current users, it will create new opportunities for many Americans and expand the talent pool for federal employers.
The CURE Act represents the latest federal effort to reduce penalties and barriers for cannabis users. Additionally, the Department of Health and Human Services recently recommended rescheduling cannabis to the Drug Enforcement Agency, potentially reducing federal regulations. President Biden's pardoning of federal cannabis possessions and his call for state-level actions have also contributed to these changes.
MORE Act Reintroduced in Congress for Cannabis Decriminalization and Criminal Justice Reform
Congressional Democrats reintroduced the Marijuana Opportunity Reinvestment and Expungement (MORE) Act, aiming to decriminalize cannabis at the federal level and enact criminal justice reforms, along with a 5% federal cannabis sales tax to support grant programs. The bill previously passed the House in 2020 and 2022 but did not advance in the Senate.
In a press release, Rep. Earl Blumenauer (D-OR), co-chair of the Congressional Cannabis Caucus, called it "the gold-standard" and highlighted its comprehensive approach, addressing concerns of businesses, researchers and impacted communities.
"After 50 years of the failed War on Drugs, it's past time for the federal government to catch up with the majority of states who have legalized cannabis in some form," Rep. Blumenauer said. "The MORE Act is the only comprehensive cannabis reform that has passed either chamber of Congress—twice. It's the gold standard, reflecting the concerns of businesses, researchers and impacted communities alike."
Rep. Sheila Jackson Lee (D-TX), chair of the Subcommittee on Crime, Terrorism and Homeland Security, emphasized the bill's potential to mitigate the harmful effects of federal prohibition, especially on communities of color and align federal law with state regulations.
"The MORE Act would not only decriminalize marijuana federally, but also take meaningful steps to address the harmful impacts of the federal prohibition, particularly on communities of color and align federal law with that of many states" said Rep. Jackson Lee. "As I have said before, we need to pass the MORE Act as an important component of a broader effort to reform our drug laws, which disproportionately harm racial minorities and fuel over-policing and mass incarceration. That is why I will continue to advance other legislation to achieve comprehensive reform of our criminal justice system."
"It's no secret that our federal cannabis laws are outdated and out-of-touch," said Rep. Barbara Lee, Co-Chair of the Congressional Cannabis Caucus. "Cannabis is now a multi-billion-dollar industry and yet Congress continues to lag behind the 38 states that have legalized either adult-use or medical cannabis. But we can't just stop with decriminalization. I'm proud to co-lead a bill that represents the most progressive, comprehensive piece of cannabis legislation in US history: not only would it decriminalize marijuana, but it would also expunge marijuana convictions and reinvest in our communities—especially Black communities and those most impacted by the War on Drugs. As Co-Chair of the Cannabis Caucus, I urge my colleagues to support this bill to advance racial justice and bring the federal government into the 21st century."
The MORE Act also seeks to grant Small Business Administration funding to legitimate cannabis-related businesses, ensure non-discrimination protections for cannabis use, possession and prior convictions and prevent adverse immigration consequences related to cannabis.
Support for the measure comes from various organizations, including the Leadership Conference on Civil and Human Rights, Drug Policy Alliance, NORML, Better Organizing to Win Legalization, Minorities for Medical Marijuana, the Center for American Progress and Students for Sensible Drug Policy.
GOP Senators to Introduce Bill Blocking FDA from Federal Cannabis Legalization
Republican Senators Cynthia Lummis (R-WY) and Steve Daines (R-MT), sponsors of the SAFE Banking Act, will introduce a bill to prevent the FDA from federally legalizing cannabis without congressional approval.
Press releases from the offices of both senators emphasized that they "do not support making cannabis legal federally." "In the coming days, Lummis and Daines will be introducing legislation to ensure marijuana cannot be legalized federally by the FDA without Congressional approval," it says.
The senators emphasize their opposition to federal cannabis legalization, asserting that the matter should be decided at the state level.
Their move follows a letter from 14 House and Senate Republicans urging the DEA to reject cannabis rescheduling, maintaining its Schedule I status under the Controlled Substances Act.
Details of the bill's mechanism and scope are yet to be revealed, leaving questions about how it might impact FDA decisions regarding cannabis rescheduling. While the FDA has approved some cannabis-derived medications, broader legalization would require congressional input.