Town Business: The Successes & Shortcomings of Oakland's Equity Program
What Oakland, California's cannabis equity program can teach the nation.
Within shouting distance of the Oakland A's Coliseum and the newly vacant home of the Golden State Warriors sits a row of small greenhouses in a parking lot. The greenhouses were built to grow cannabis, set up with fully automated cultivation systems in the 1,200 square foot space. But when Charles Byrd, a semi-retired San Francisco local with salt-and-pepper hair, shows me the small greenhouse that his family will soon start growing in, there's no cannabis to be found.
This particular row of greenhouses is owned by NUG, an Oakland-based cannabis company that has been around since 2014. Under Oakland's cannabis equity program — the first program of its kind in the world — NUG is an "incubator," agreeing to give rent-free space and security to people who qualify as equity applicants. Byrd and his nephew Jahful Price, together with Byrd's sister, hold an equity permit for their cannabis cultivation and delivery company Cannabis On Fire and they've chosen NUG to be their incubator.
As Byrd and Price walk me through their small and humid greenhouse scattered with construction equipment, the uncle and nephew duo explain how challenging it has been to participate in the equity program.
"It's been a long road," says Byrd. "When we first started, we thought we'd be growing by January 2018. Here we are, a year and three months later, and we're still another three or four months away from growing."
The space itself is shouting with symbolism about the consequences of racism and an equity program that has been slow to get off the ground. In its Oakland complex, NUG has about 30,000 square feet of its own cultivation space, spread across a few buildings. Its rooms are filled with state-of-the-art equipment and rows of frosty cannabis plants. Out in the parking lot, the greenhouses NUG has built for its equity partners are empty.
A Piece of the American Pie
After two years, the world's first cannabis equity program is doing… fine. Since the spring of 2017, the City of Oakland, California has been trying to reverse the centuries of racism that have corrupted — as indefatigable original sins tend to do — the newly regulated cannabis industry. It has been slow work, like sweeping back crashing waves.
In two turbulent years, the City of Oakland has approved 572 temporary licenses and 24 permanent licenses to people who qualify for Oakland's "Cannabis Equity Program," according to the city's most recent data from March 2019. In order to qualify for the equity program, applicants must be residents that earn less than 80% of the city's median income. They also must have lived for 10 of the last 20 years in one of the city's neighborhoods that police have disproportionately targeted or been convicted for a cannabis crime in Oakland after 1996.
In a promising turnout, the number of applications for the equity program has steadily climbed since 2017. The number of applications for program incubators has also increased, up to 343.
But Oakland's cannabis equity program has also been plagued by delays: delays with fire department inspections, delays with issuing licenses, delays with the loan program that provides zero-interest loans to equity permit holders. And these delays have been costly, as they have only made it more difficult for equity applicants to compete in the developing legal cannabis market.
"You have to be patient. We're going to be okay, we have strong partners," Byrd says. "In our family, we don't own any real estate, so we don't have many assets to pass along. In order to get our piece of the American pie, this is our family's once-in-a-lifetime opportunity to be poor and to make it."
The City of Oakland doesn't keep data on how the equity applicants are faring compared to the general applicants, so it's hard to tell exactly how large the racial disparity currently is in the city's cannabis industry.
Greg Minor, the city administrator who oversees the cannabis equity program, says that he believes the cannabis companies that are doing well in Oakland today are the ones who got set up before adult-use legalization passed (under medical marijuana laws that had no equity considerations) and the ones who have institutional capital (which is fraught with racist ramifications).
"Nothing happens in a vacuum," says Minor. "There are a multitude of forces of change operating in Oakland in the moment," he says, citing the rising income inequality and gentrification booming in the city. "This is influencing who is succeeding today in the cannabis industry."
Yes, Oakland today is certainly not a vacuum. In the stark contrast between NUG's crowded grow rooms and Cannabis On Fire's still-empty little greenhouse, there is a harsh reminder of how elusive true equity remains, and why it is so important to continue its pursuit.
The Town Model
Oakland is a small city, nicknamed "The Town" in opposition to San Francisco's "The City." Just about half a million residents live tucked between the city's marshland and hillside. Thanks to activists — from the Black Panthers to resident Alicia Garza's co-founding of the Black Lives Matter movement — the city's population has routinely punched above its weight when it comes to leading the fight for racial justice. The city government has often followed its populace's progressive vision.
In anticipation of California's vote to legalize adult-use marijuana in 2016, Oakland city officials commissioned a study on race and cannabis in 2015, laying the groundwork for building racial justice measures — such as the first-of-its-kind equity program — into the cannabis legalization project.
Since Oakland began building its equity program, the conversation around cannabis legalization has increasingly become focused on the intersection between race and policy; on reparations, on expungements, on the role governments can play in giving a leg up to those it has historically pushed down. In Oakland, for example, an analysis from the city found that, from 1995 to 2015, 80% of cannabis arrests were of black people, who make up only 30% of the city's population.
Since 2017, cities such as San Francisco, Los Angeles and Sacramento built their own cannabis equity programs. The entire state of California passed a law to create a state-wide cannabis equity program, with input from Oakland officials. So did Massachusetts. Lawmakers and activists pushing for legalization in states such as New York and New Jersey have made equity a key point of consideration. In June 2019, the Illinois legislature voted to legalize cannabis with a law that included a state-wide cannabis equity program, making it the first state to create such a program from the outset.
So, what can other jurisdictions learn from Oakland?
"Organizations move in the direction of the questions they ask," says Minor. "When other states are considering cannabis legalization, they should be asking questions about who is going to benefit from legalization, about who has suffered from prohibition, and about what the city can do."
The biggest win, in Byrd's opinion, is Oakland's equity loan program. Despite the fact it has been slow in the roll out, the program is now giving out zero-interest loans to equity permit holders, up to $100,000. As of March 2019, 15 of the 44 of the submitted loan applications have been funded and five have been approved.
"Where else can you qualify for a $100,000 loan where there isn't a credit check? I think the city got that right," Byrd says. "If they'd done a background check, we wouldn't have qualified for the loan. Everyone who qualifies for the equity program is going to have bad credit."
But in terms of where the city can improve, Minor is quick to admit that there are tweaks that need to happen.
For one, the city's incentives to support equity applicants have not been effective across the board. For example, Oakland's plan for equity cultivators is to match them with incubators that provide 1,000 square feet of space, rent-free for at least three years. However, as California's market matures and cannabis grows move onto massive scale operations in the Central Valley, that is nowhere near enough space to build a profitable company.
"From the point of view of the cost of operations and the taxes, 1,000 square feet is just not big enough to justify the amount of money you're putting in to make it operational," Byrd says. Given this reality, Cannabis On Fire is working on building out their delivery business, which requires far less upfront investment money.
This choice reflects a trend playing out across the city. In a report sent to the city's finance committee in April, Minor wrote: "Delivery and distribution operations have been the most common cannabis business types, particularly among equity applicants. This is not surprising considering these are the least capital-intensive operations and they generally require far less to comply with building and fire codes than cultivation and manufacturing operations. This trend is significant, as this signals that there is a need to provide additional assistance to equity applicants interested in producing products so that they can create brands and develop more substantial wealth-building opportunities."
But when it comes to creating brands, there's been another significant hurdle for equity cannabis brands: getting Oakland customers to buy their product.
"We've really struggled conveying to consumers what sets the equity partners apart," says Ted Whitney, director of sales for NUG. "You have maybe 10 seconds to get someone's attention in a dispensary, and it's just not proving to be enough time. We're trying to find a more concise way to get the info out there about letting people know what they're supporting when they're buying from an equity partner."
Some dispensaries in San Francisco have set aside shelves just for equity products and products from women-owned companies, but there are no regulations in Oakland that require shelf space be set aside for equity products.
Oakland's equity program is also structured differently for dispensaries. The city has awarded 16 dispensary permits, eight to dispensaries that have been grandfathered in and eight to new establishments. Of those eight new permits, the city set aside four permits for equity applicants, which were chosen through a lottery system in February 2018. They also then awarded four other permits through a ranked application system, whereby equity applicants earned more points. Ultimately, six of the city's eight new dispensary permits went to equity applicants.
Only one of the equity applicants has opened their dispensary so far: Alphonso T. Blunt, Jr. His dispensary, Blunts + Moore, opened in November.
Exporting Equity
Dr. John Oram, NUG's CEO, came along with Byrd, Price and I to tour Cannabis On Fire's new greenhouse and brought his playful young dog along. While his dog bounded and barked with joy, Oram had the wan look of a man who wanted more to celebrate.
"Working with Charles [Byrd] and Jahful [Price] has been great, but, overall, the equity program and the cannabis business in California has been extremely challenging since regulations came on in 2018," Oram told me.
In Oram's view, understanding the shortcomings of the Oakland equity program requires understanding how difficult it has been for California to regulate its massive, legacy cannabis industry after the state voted to legalize adult-use cannabis in 2016.
"I don't want to say no one predicted this, but no one admitted that California's market was going to constrict the way it has," he says. "The market from 2017 to 2018 restricted to a tenth of what it was, and then taxes went up to nearly 40%, and the illicit market has been reinvigorated. It's a perfect storm for making the cannabis industry very, very tough. It's been very tough for us to do the things we want to do as a company, like fund the equity program and get it going quickly."
Oram says NUG is doing what it can to go above the letter of Oakland's laws to provide more to its equity partners and wants to go even further. While the company is only required to provide 1,000 square feet of rent-free cultivation space and security to each of its equity partners, NUG has dedicated 9,000 square feet for a handful of equity greenhouses, which are set up as turn-key operations with a value of over $100,000, Oram and Byrd say.
They also provided trailers for separate office spaces and added trimming areas for the equity applicants. As Cannabis On Fire waits for its own cultivation set-up to get rolling, NUG has given them product to start packaging and selling under their own label. Cannabis On Fire will also send its own sales rep along with NUG's team to pitch to dispensaries, Byrd says.
The good news, Oram adds, is that other states should be able to set up cannabis equity programs without as many challenges as Oakland or other cities in California.
"California is the largest cannabis market in the entire world, and it was even before legalization hit," he says. "How do you regulate something this big? Other states don't have this problem. They can start from the ground up and they can start the permitting and they don't have to worry about bringing existing people into compliance. They can just start the market. They can say, 'Here are the licenses and let's start the market.'"
Byrd says his advice to other cities and companies approaching equity is to be patient: "We learned that lesson the hard way."
TELL US, do you know who grew your cannabis?
Originally published in Issue 38 of Cannabis Now. LEARN MORE
Advertisement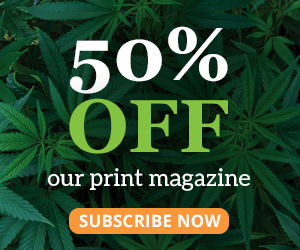 Related Topics:
Black Lives Matter, California, Cannabis, Cannabis on Fire, In The Magazine, issue 38, legal cannabis, legal cannabis industry, NUG, Oakland, social equity