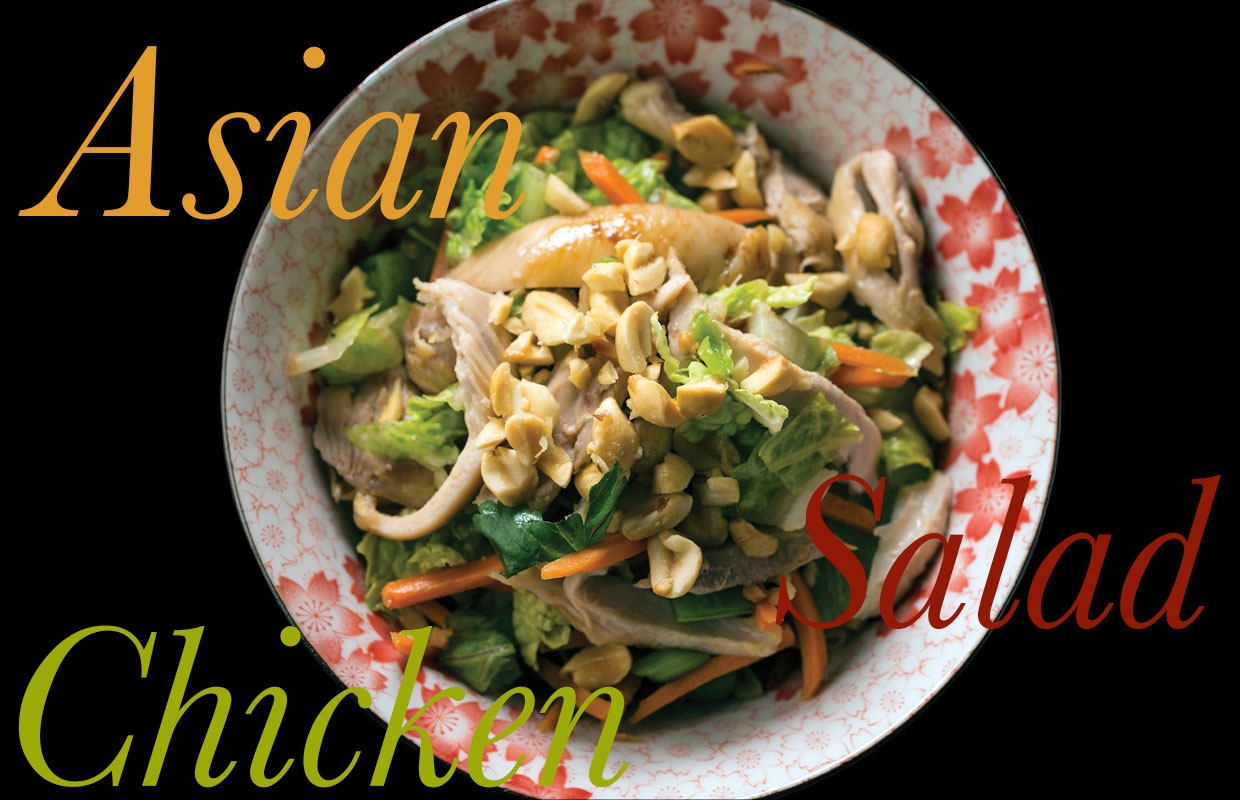 Edibles
Recipe: Asian Chicken Salad With Wasabi Vinaigrette
The Asian chicken salad is great for a potluck dinner — with emphasis on the "pot."
This salad is an excellent side dish packed with protein.
MAKES
4 servings
SERVING SIZE
¼ salad
2 teaspoons dressing
DIFFICULTY
Easy
INGREDIENTS
Dressing
Zest and juice of 1 lime
2 tablespoons prepared wasabi
2 tablespoons seasoned rice wine vinegar
4 teaspoons cannaoil
1 tablespoon peanut oil
1 tablespoon low-sodium soy sauce
1 teaspoon agave nectar or honey
¼ teaspoon ground ginger
Freshly ground black pepper, to taste
Salad
2½ cups shredded cooked chicken (from 8 ounce chicken breast)
½ head Napa cabbage, shredded
½ head romaine lettuce, chopped
2 large carrots, shredded
2 stalks celery, thinly sliced
4 green onions (white and green parts), cut on a diagonal
1 cup julienned snow peas
½ cup chopped fresh mint leaves
½ cup chopped fresh cilantro leaves
½ cup chopped roasted unsalted peanuts
DIRECTIONS
Dressing
1. Put all the ingredients in a glass jar with a tight-fitting lid. Screw the lid on, making sure the seal is tight and shake vigorously to combine.
Salad
1. Combine all the ingredients except the peanuts in a large glass bowl. Pour the dressing over the salad and toss well to combine.
2. Top with the peanuts before serving.
This recipe is featured in "Herb: Mastering the Art of Cooking with Cannabis." Purchase your copy here.
Originally published in issue 18 of Cannabis Now. LEARN MORE.