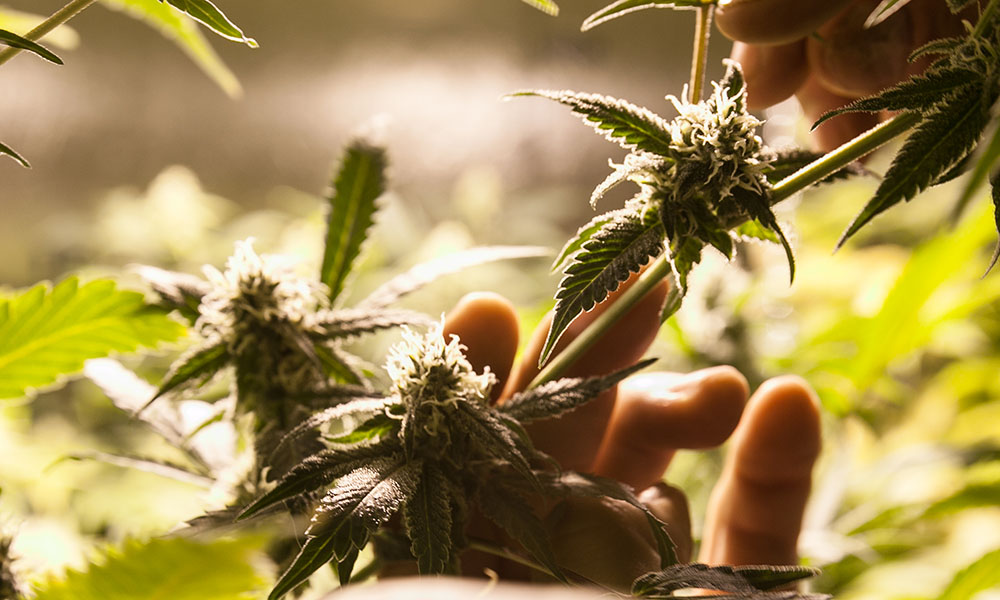 Economics
California Pot Inspections Ramping Up
Track-and-trace cannabis is coming to California.
With the implementation of track-and-trace systems in the California cannabis industry expected to begin on June 1, state officials have started to get the ball rolling on enforcing the rules and regulations they developed over the last 17 months.
Currently, the California industry is riding through the tail end of a grace period for temporary licenses many did well in, if they actually got a permit. Because of the uncertainly ahead, cannabis dispensaries are attempting to hoard as much product as possible in the event of any unforeseen hiccups when the track-and-trace deadline hits. To avoid those kinds of hiccups one would expect the state, via the Bureau of Cannabis Control and other entities, has begun figuring out the inspection process before the required deadlines hit. And while many of these early inspections have been described as meet-and-greets, they haven't all been a cakewalk.
"I had three [Bureau of Cannabis Control] agents flash badges at a new hire who had no idea what the BCC was or what a badge would look like," said the manager of one popular Northern California dispensary who feared reprisal from the state if we used their name.
"When he radioed up for a manager they demanded immediate access to the sales floor. When he complied they acted like it was a raid, scaring away all our customers. They then took everything out of the display cases looking for non-compliant products. When they didn't find any they started searching employees personal items in their private lockers. They found a grinder with less than a gram of weed in it. Acting like we were 'busted' at that point they showed us the 'evidence' and told us we were not allowed to have this and could be fined next time."
According to the manager, the BCC went through his office and the break room fridge, then they left a list of things to fix before next visit. Many other dispensary owners and cultivators have spoken publicly about their cordial inspections in recent weeks, but this incident sounded like the most hands on.
We reached out to the Bureau of Cannabis Control to get more clarifications about the BCC's inspection process and the dispensary owner's story. While they didn't comment directly on the story, spokesman Alex Traverso offered insight into the current inspection process taking place.
"I can tell you that we've conducted more than 500 inspections since implementation and this is the first negative thing I've heard regarding our investigators," Traverso said.
Some other operators believe the BCC is on the hunt for brands known to be out of compliance . One dispensary said when the inspectors noticed a particular edible brand on the shelf, they were ordered to sell through their remaining stock and stop carrying it entirely. Another popular one is making sure people's pesticide paperwork is up to date at cultivation centers.
This kind of compliance need opens up a whole new industry in itself, and this week one of the nation's leading cannabis regulatory compliance companies, Simplifya, expanded to the Golden State. To kick things off with a grand entrance, Simplifya is providing licensed cannabis growers, retailers, and product manufacturers with free access to its standard operating procedures for state and local regulatory audits.
"State and local agencies have created a large and complex web of regulations governing California's cannabis industry," said Simplifya co-founder and chief compliance officer Jordan Wellington, who helped draft Colorado's cannabis regulations for that state's Department of Revenue. "Cannabis businesses must maintain regulatory compliance in order to survive. That means being prepared for when inspectors inevitably come knocking. Regulatory audits can be stressful and confusing events, but they do not have to be."
These kinds of services are sure to be a hot commodity. While one of the many track-and-trace apparatuses being developed in California and abroad are more than capable of tracing the linear path of a marijuana plant till it ends up in your hands, a product like Simplifya makes sure all of the other state regulatory needs are covered.
TELL US, do you think cannabis needs to be controlled?