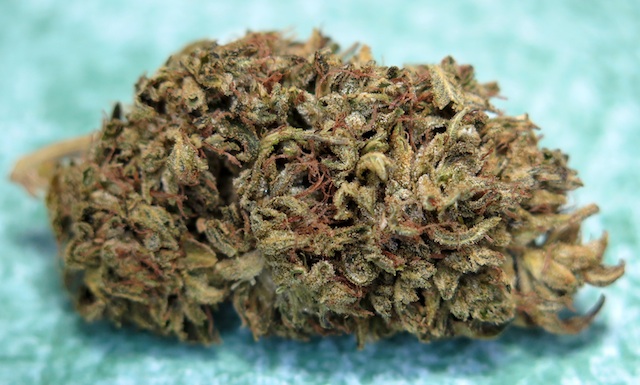 Cannabis
Black Lime Reserve is Both Memorable and Irresistibly Tasty
For connoisseurs who prefer sun-grown craft cannabis, boutique strain Black Lime Reserve is the epitome of top shelf.
Black Lime Reserve was the first breeding collaboration between Mean Gene and Leo Stone at Aficionado Seeds, in Northern California's Mendocino County. Aficionado is known for drawing from a deep Emerald Triangle heritage to produce highly sought-after genetics that consistently dominate at the Emerald Cup, as well as for their famously fancy packaging.
Black Lime Reserve placed 2nd at the 2014 Emerald Cup. It is a cross of Black Lime, which placed 9th at the 2007 Emerald Cup, and Chemdawg Special Reserve, which won 1st place at the 2012 Emerald Cup. Black Lime is a private heirloom strain whose ancestry can be traced back to Northern Lights and old-world Afghani, Oaxacan, and Burmese. Chemdawg Special Reserve is Elite Chemdawg #4 crossed with Stardawg, and according to Aficionado, it is "the absolute and most definitive version of Chemdawg in seed."
Aficionado's seeds are expensive and elusive, but quite popular among a close-knit community of cultivators. At the heart of that community are Swami Chaitanya and Nikki Lastreto. These outspoken advocates for organic, sun-grown, Mendocino cannabis have been judges for the Emerald Cup since its inception in 2003. Their speciality "Swami Select" brand of cannabis is grown outdoors in their beautiful Ganja Ma Gardens, an off-grid homestead and "spiritual sanctuary" with solar power and spring water.
Nikki and Swami like to point out that their flowers are grown not only under full sun but also under the moon and stars. Each seed is sanctified with a few drops of water from India's Ganges River before being planted according to the moon cycle. Their cannabis is grown using organic methods, is Clean Green Certified, and is treated with the utmost care. Attention is given to every detail, including establishing proper energetic intentions in the trim room so the flowers will absorb good vibes as they are manicured.
Swami Select's Black Lime Reserve flowers are springy and delicately tapered, with a complex and assertive aroma. Sweet citrus and pungent fuel mingle with brand new plastic and cracked pepper before giving way to woodsy pine with strong musky undertones and a tingle of mint.
The smoke is zingy and refreshing, a distinctive and exuberant mix of black pepper and juicy lime. Fresh pine wood and floral notes tinged with gasoline and lemon candy meld into a toasty liqueur as the flowers burn. Contrasting layers of sweet, spicy, and bitter flavors form an intimately cohesive blend that is both memorable and irresistibly tasty.
The effect is electric. A gentle mental lift flutters in on the first puff, and after a quick hit of calming mood enhancement, a rush of energy comes thrumming down from the head and vibrates through the body, zipping along from lips to toes to fingertips. It's an effervescent, invigorating, whimsical, sensuous high.
Swami Select's sungrown Black Lime Reserve flowers are an absolute pleasure to smoke. This is truly artisanal, small-batch, handcrafted cannabis, masterfully produced under optimal conditions, from the best genetics available.
TELL US, have you tasted Black Lime Reserve flowers?