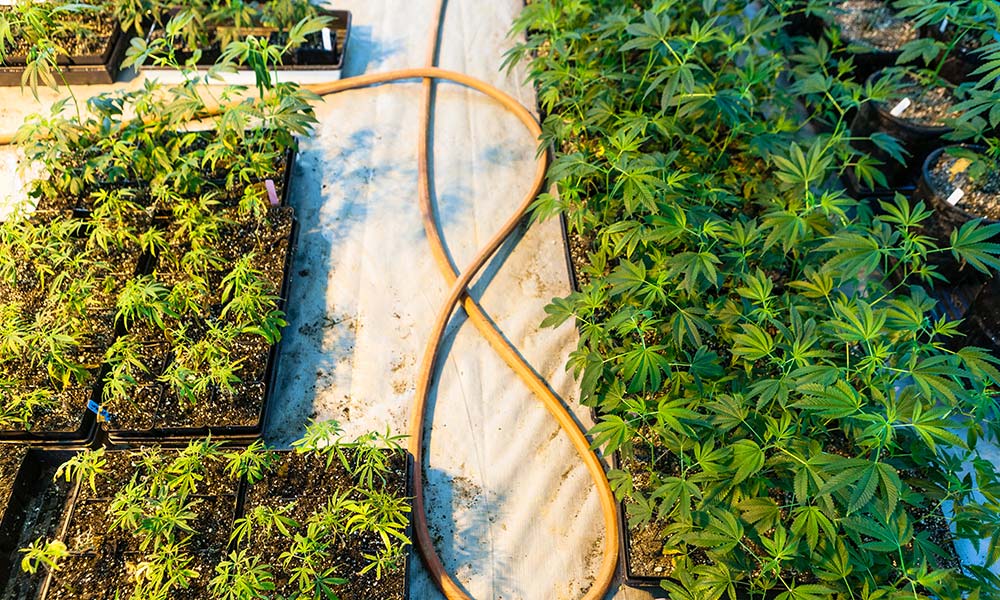 Politics
New Jersey Legislators Move Cannabis Legalization Bills Forward
Chris Christie? Never heard of him….
Committees in both houses of the New Jersey state legislature voted Monday to move forward bills that would legalize and regulate adult-use, recreational marijuana.
The Senate Budget and Appropriations Committee approved S2703 in a 7-4 vote, with two committee members declining to vote, and the Assembly Appropriations Committee approved A4497 in a vote of 7-3, with one committee member abstaining.
While the bills would legalize the possession of up to one ounce of marijuana, a pound of edibles, and a quarter ounce of hash for anyone over the age of 21, they do not remove criminal penalties for personal cultivation. But despite the lack of homegrown, we're still on another planet from the Chris Christie era.
This new era of NJ pot politics all started with Gov. Phil Murphy's consistent support for legalization.
In the past, why would state legislators even waste their time on something just pending an eventual veto from Christie, never mind the effort it would take to just get it to his desk?
But in the Murphy era, New Jersey now has a clear path to becoming the first state to legalize, tax and regulate marijuana through the state house — and it could happen this year. Vermont and Washington, D.C. legislated legalization, but they didn't actually create a legal market by removing penalties for possession and cultivation. Then again, one might argue New Jersey isn't the full vision of legalization either, since personal cultivation will remain criminalized. Nevertheless, New Jersey residents will be far better off with access to a legal marketplace, like the voters in the 10 states who chose to do it themselves.
If both bills make it all the way through to state law, taxes will be set at 12 percent of retail price, and cities and towns would be able to tack on an additional tax of up to 2 percent. Municipalities will also have a ton of control over the licensing process, and while that hasn't always worked out for access, it's likely a necessary crutch to push the bills through.
What will the industry look like? New Jersey providers will fall into one of five types of cannabis licenses: growers, product manufacturers, wholesalers, testing facilities and retailers. While the retailers will seemingly take the biggest tax hit, they have a lot going for them, too, like the option to offer delivery and even, for some locations, onsite consumption. This time, Chris Christie won't be to blame for the traffic as New Yorkers flock to Jersey to chill out and puff.
Advocates hope that with legalization comes some measure of equity for those incarcerated in New Jersey's prohibition era. In 2016, New Jersey arrested 32,000 people for marijuana possession, more than any other state besides New York and Texas, both of which are substantially more populated. Only Wyoming had a higher arrest rate for possession.
"New Jersey is one step closer to replacing marijuana prohibition with sensible regulation. Arresting adult cannabis consumers is a massive waste of law enforcement officials' time and resources, and it does nothing to improve public health or safety," says Kate M. Bell, general counsel for the Marijuana Policy Project. Bell also noted that advocates were working hard to repair the damage done by New Jersey's current marijuana laws in the process of legalization.
"We are encouraged by the ongoing discussion about how best to address the history of racially disparate enforcement of marijuana laws," Bell said in a statement. "By streamlining the expungement process, the state can help ensure people with criminal records for marijuana-related offenses get a clean slate. Nobody should be branded a criminal simply for using a substance that is less harmful than alcohol."
Roseanne Scotti, New Jersey State Director of the Drug Policy Alliance, also noted on the racial disparity in the enforcement of the state's pot laws in her official statement.
"Today's vote is a step in the right direction for New Jersey," Scotti said. "For too long, New Jersey's marijuana laws have harmed families and communities, particularly communities of color. African Americans are three times more likely to be arrested for marijuana than whites despite similar rates of use, and anecdotal evidence suggests similar disparities for Latinos. Legalizing marijuana for adult-use is essential to help repair these wrongs."
TELL US, do you think New Jersey will be the next state to legalize cannabis?